the black kitchen series, presented by
heinz
we made a podcast! in it, adrian "the soul food scholar" miller interviews six Black owned restaurants from around the country. we get into their founding stories, what drives them, their best recipes, the history and lore surrounding them and more. it's funny. it's heartfelt. it's educational in a sneaky way. it's everything we wanted and more and we hope you love it like we do.
---
the episodes.
we've since made a season 2
, so you'll need to scroll to get to season 1. available wherever you get podcasts.
(my favorite ep is alcenia's, but they're all great.)
we got two incredibly talented illustrators,
Lo Harris
and
Shanee Benjamin
, to illustrate a vignette for each episode. we animated them a bit and released them with the series on
YouTube
.
Alcenia's Desserts and Preserves Shop
67 Orange Street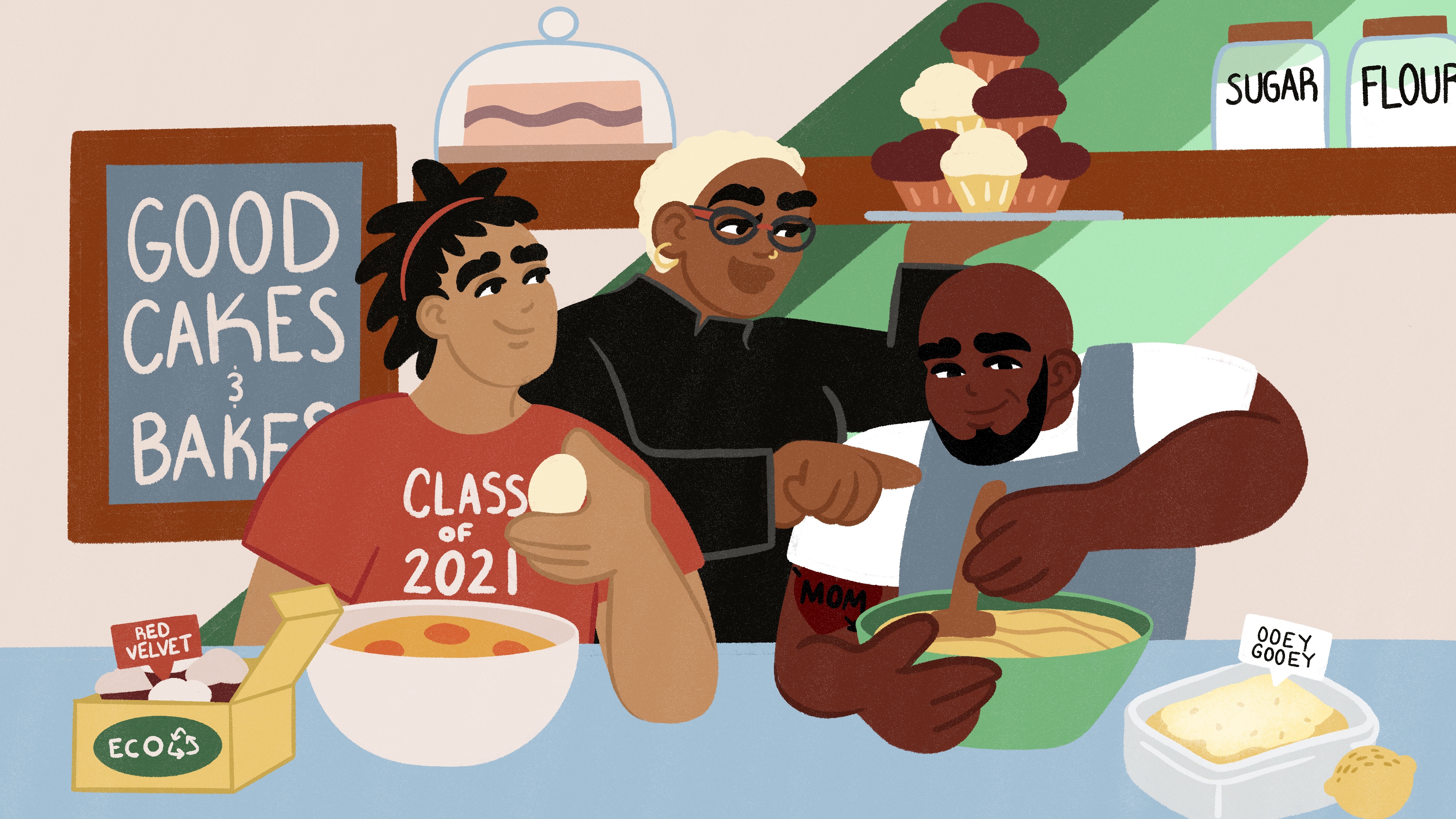 Good Cakes & Bakes
Boomtown Biscuits & Whiskey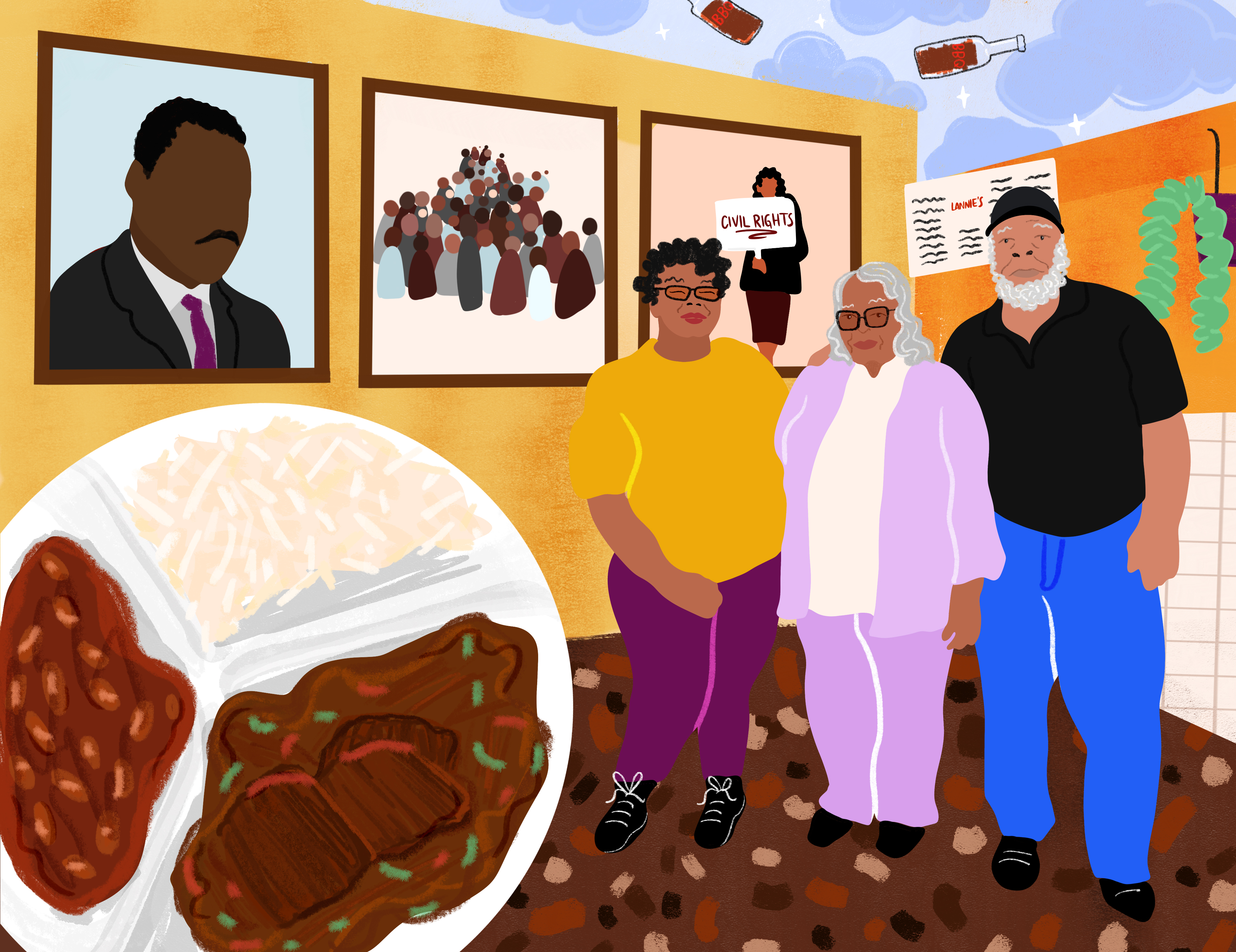 Lannie's Bbq Spot
Forsyth Seafood Market & Cafe
But it didn't start there.
Things didn't start with the podcast. The Black Kitchen Series dropped out of a larger Heinz project - The Black Kitchen Initiative, which was formed in the wake of the 2020 uprisings against racism and the beginning of the covid-19 pandemic.
This is what the CEO of Kraft Heinz said:
And this is how we responded:
With a little help from our friends at SRRJ (Southern Restaurants for Racial Justice) and the Lee Initiative, the Black Kitchen Initiative was able to connect 70+ Black owned restaurants with tangible business resources and over $1MM to support the long term health of their establishments. The podcast came about as a way to give their stories a platform, and celebrate the vibrance they add to modern Black cuisine.
And then!

We put all of those restaurants on a poster and gifted archival quality prints to each of them.
My partner at the time,
Leeya Jackson
, illustrated every one of these. (She's incredible!) Here are a few of my favorites.
The other thing that was super dope about this project is that, top to bottom, it was ideated, produced, printed, rolled out, written, and illustrated by Black people! Even among our external production partners! It was incredible!
---
Awards

Taste Awards – Best Food or Drink Podcast, Finalist
Taste Awards – Best Ethnic Lifestyle Series, Winner
Taste Awards – Best Lifestyle Podcast, Winner
Shorty Awards – Multicultural Community Engagement, Short List
Shorty Awards – Podcast Mini Series, Finalist
[Redacted] Podcast of the Year Awards – Best New Podcast, Winner
[Redacted] Podcast of the Year Awards – Best Diversity & Inclusion Podcast, Winner
ACE Awards (KraftHeinz internal awards show) – Purpose for Good, Shortlist
made at: wieden+kennedy ny
with art director & illustrator:
leeya jackson
,
CDs: Christine Santora & Felipe Ribeiro
and producer: Zaynah Ahmed
role:
i don't know what a podcast producer does, exactly, but if we're talking roles, leeya and i were podcast producers. we interviewed and conducted pre-interviews with dozens of restaurants, we culled down that list to the six we ended up with, decided on a host, gave structure to the episodes, read and edited
so
many transcripts, wrote intros, outros and everything in between. hell, we even chose the music. we did it all, baby.